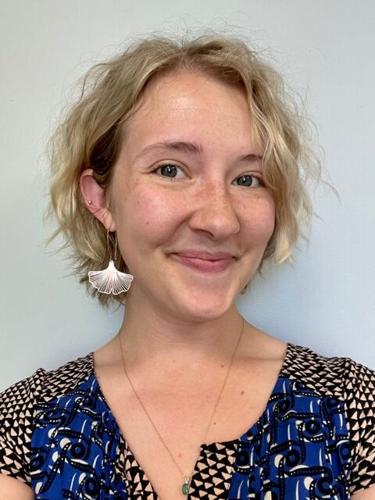 Volunteers for Youth is under new leadership as Roxanne Bilby becomes the new Executive Director.
Bilby is moving up from her position guiding the PAL+ mentoring program to overseeing the entire organization, which is comprised of five major programs: PAL+ mentoring program, the Rogers County Farmers Market, BLAST after-school program and summer camps, TSET Healthy Living Program and prevention programs in Oologah Public Schools.
The previous Executive Director was with the program as a part-time volunteer, Bilby said.
"Our previous director, Art, he did so much for our organization and on so little availability," she said. "He really gave out of the kindness of his heart to the organization."
Volunteers for Youth board president Justin Greer said Bilby's attentiveness with staff and the community made her a great candidate for the position.
"She is a vibrant young woman who really just connects well with people all across the spectrum," he said. "So, we are excited for her energy and passion and what's she is doing."
Greer said as the organization, and everyone frankly, recovers from the set backs caused by COVID-19, they were able to move Bilby into a full-time Executive Director position.
"This will allow our organization to really get back out in the community and do what we are best, which is serving the youth of Rogers County," Greer said.
Bilby will work on fundraising, strategic planning, board development and much more in her new role. She aims to increase awareness of the services Volunteers for Youth offers to the community.
"It's really important to me that people know what services are available and know that we are here," she said.
She said she is excited to continue the work of the mission of the organization which is to positively impact the lives of youth in Rogers County.
Bilby wears many hats in the community serving on the Claremore Board of Adjustments, the Post Adjudication Review Board for Rogers County and the Rural Communities Opioid Response program.
She moved to Claremore around four years ago to live with her husband Brent, who spearheads the BLAST program at Volunteers for Youth. She studied at the University of Tulsa, where she said she gained her passion for helping others.
"I had phenomenal parents," Bilby said. "My understanding as a child growing up was just like everyone's mom and dad is wonderful. Then, I kind of had this rude awakening. In college is when my perspective changed and I was like, 'that is not true.' Not everyone has the resources, the opportunity or the advantages I had."
Bilby said she excited for the future of Volunteers for Youth and is dedicated to making sure children have as many opportunities as possible, no matter their background.
"Those kids who were not given those opportunities naturally need to have access to those opportunities," she said.